Need fast cash for immediate car repairs? We've got you covered!
Surprise expenses happen to us all and can catch many people off guard. Don't let a lack of cash disrupt your life and keep you off the road. We can help! Apply for a short-term title loan today!
You need your vehicle every day for your life – work, school, errands. When you need money NOW for repairs, waiting for your next cheque might not be an option. Apply today for immediate cash and get back on the road!
PAYMENT CALCULATOR
*Fees for GPS device and installation may apply.


MONEY IN LESS
THAN AN HOUR

3, 6, 9, 12 or 24
MONTH TERMS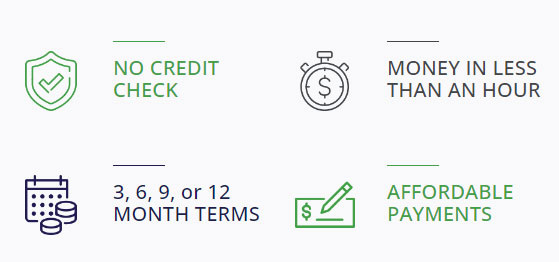 At Cash Today, our title loans are specifically structured to get cash into your hands quickly and easily, while giving you the flexibility to set your own repayment schedule, with affordable rates and money within the hour. Best of all, you maintain your asset, so there's no disruption to your life.
Get your cash in hand while your vehicle is still in the shop!