Got home repairs that can't wait, but short on cash? No problem!
Homeowners know that, when you least expect it, something in your house needs immediate attention, and usually comes with a bill larger than you can cover. That's where we come in! Cash Today can bridge that gap with a fast, easy, NO CREDIT CHECK loan to get your home back to where it should be today!
Unconventional lending not available to you? Poor, or bad credit? You still need to repair your home – don't let that stand in the way.
PAYMENT CALCULATOR
*Fees for GPS device and installation may apply.


MONEY IN LESS
THAN AN HOUR

3, 6, 9, 12 or 24
MONTH TERMS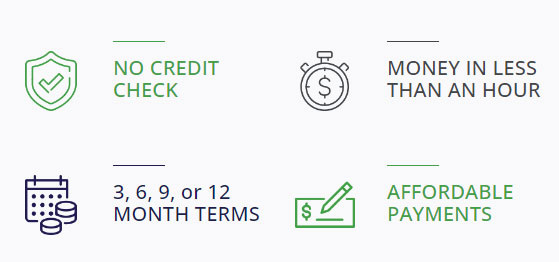 At Cash Today, we understand that people sometimes find themselves in need of short-term lenders in cases of emergency, or when their homes need immediate attention: a flooded basement, a broken furnace, a leaky water tank. These issues can't wait to be resolved without causing more damage, and so you need cash fast so that you can rest easy. Apply today for a same day NO CREDIT CHECK loan and get back on your feet immediately.