MONEY IN LESS
THAN AN HOUR

3, 6, 9, 12 or 24
MONTH TERMS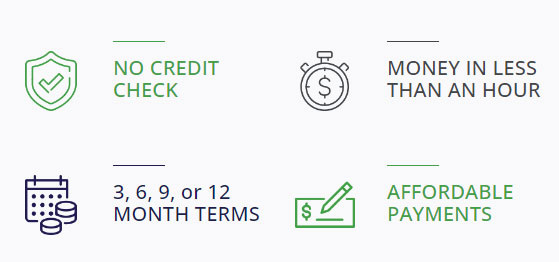 Did you know that according to the Federal government, there are currently over 160,000 companies in Alberta – 98% of our entire workforce! – classed as "small" businesses?
These are companies that are run with fewer staff, less capital, and unique financial needs.
Additionally, according to 2021 statistics compiled by the Business Council of Alberta, 87% of these small businesses have fewer than 5 employees. That means we're a province of small businesses fueling contractors, who are their own small businesses. What a great system!
PAYMENT CALCULATOR
*Fees for GPS device and installation may apply.
At Cash Today, we understand. We are one of those small businesses, and we know the value and importance of ensuring that our fellow Albertans and their businesses are handled with care, and their needs met even when conventional lending is not available.
Whether you need to meet payroll, or expand your equipment list, or just make ends meet, we have a solution for you.
Contact us today for more information on our no credit check commercial title loans, installment loans, Smart Loans, or any other customized lending solution that we can help you with.
If you're ready to work with us, you can apply online quickly and securely, and our professional lending advisors can assist you immediately, and often get you funding within an hour or less.

"I work in the oilfield business and have had to use these kind of businesses many times while waiting for my money to come in. For me personally Cash Today-Title Today helped me through a crunch when I needed funds fast. My credit didn't allow me to use a bank where of course I would get better rates. The staff clearly outlined the rates that I would have to pay and that their service was a short-term solution and not a longer term one."
ROBERT B.