Resources
Cash Today offers short-term lending solutions that allow you to use your existing assets quickly and safely as collateral to help "bridge" the gap between your current financial situation and getting back on your feet.
We offer easy, and quick no credit check title loans up to $50,000 and can get you your money within an hour.


MONEY IN LESS
THAN AN HOUR

3, 6, 9, 12 or 24
MONTH TERMS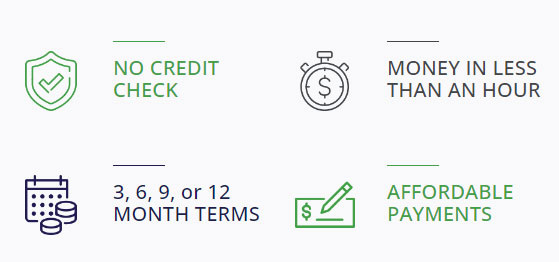 FAQs
At Cash Today, we want to make sure that all your questions are answered so that you are making informed decisions about your short-term lending options. So, before you apply, take a moment to browse our FAQs. If you still have questions, contact us and our professional and understanding lending advisors can assist.
Learning how to create – and follow – a healthy and realistic monthly budget can make all the difference when ensuring your short-term loans are being repaid in good standing. They can also help you [...]
What is credit card fraud and how do you avoid it? Credit card fraud is something that everyone who has credit has heard of. But how diligent are we to avoid scams that can lead [...]
Monitoring your credit score, and working hard to improve it over time, should be top of mind for all individuals. The question becomes, what's the best way to do that? Like most people, you've likely [...]