MONEY IN LESS
THAN AN HOUR

3, 6, 9, 12 or 24
MONTH TERMS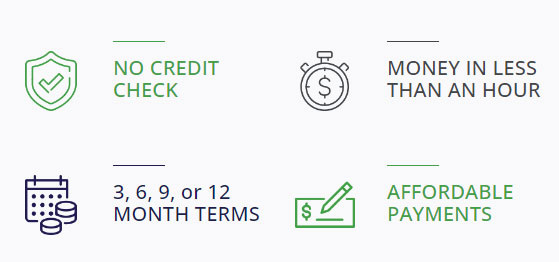 Cash Today offers no-hassle personal and commercial short-term lending options to hard-working Albertans in just minutes.
Use our easy online application today for fast, safe, and reliable funding with affordable and flexible payment options and same-day financing with no credit check required.
Applying does not affect your credit rating.

"I work in the oilfield business and have had to use these kind of businesses many times while waiting for my money to come in. For me personally Cash Today-Title Today helped me through a crunch when I needed funds fast. My credit didn't allow me to use a bank where of course I would get better rates. The staff clearly outlined the rates that I would have to pay and that their service was a short-term solution and not a longer term one."
ROBERT B.